"We both step and do not step in the same river. We are and are not." Heracleitus 6 Cent. BC
Our National Anthem ??
About Me.
I provide lookups and searches of a series of electronic indexes and databases which have been compiled from primary and secondary source material.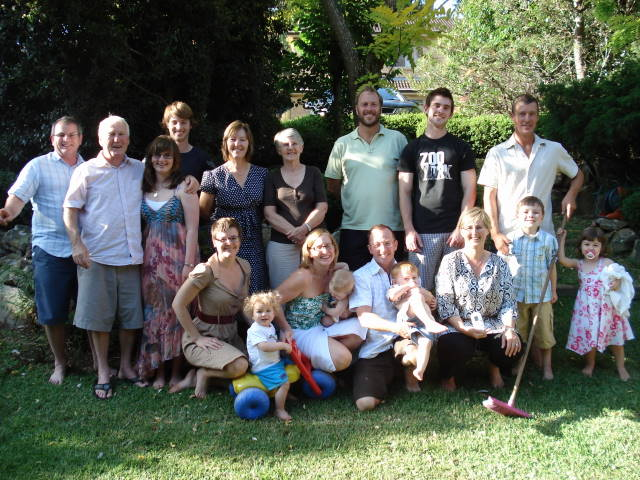 My aim is to provide inexpensive research assistance for family and local historians. Searches of the electronic indexes are in the most cases free of charge. I do provide research services for those requiring a 'manual' search of the holdings and other resources which have not yet been transcribed or requiring a number of 'look ups' . Monies received for these services are used to develop further research aids. For those wishing to utilize these resources I suggest that you follow the 'resource' tab.
I have a background in Engineering and Metallurgy having served an apprenticeship as a Fitter & Turner at Commonwealth Steel Company, Waratah concurrently gaining a certificate in Mechanical Engineering. I also later graduated with Certificates in Metallurgy and Management. My employment was in the steel making and coal mining industries. In the latter, in management of coal preparation and processing plants at Hexham, Aberdare, Liddell and Hunter Valley and Kalimantan , Indonesia. During my employment I worked in steel making at Manchester and Sheffield and during my employment with Coal & Allied undertook a number of study tours of processing plants and equipment in U.S.A., Canada, South Africa, Germany, Netherlands, Sweden, Finland, and the United Kingdom. I have also been fortunate to travel extensively visiting Singapore, Thailand, Vietnam, China, Japan, Morocco, Spain, France, Italy, Germany, Netherlands, Belgium , Switzerland, Austria, Turkey,  Canada, Ireland, Scotland, Wales, Alaska, Hawaii, New York, Washington, Denmark,  Mexico and Hungary.
I have a Bachelor of Arts degree with a double major in History and also a Graduate Diploma in Local and Applied History. My own area of research is pre 1900 social Australian history in particular the alienation of land, the inter reaction between the squatters and other land users, toponymy – the study of place names and Victorian England. I also have a interest in houses , fences and gates and building materials used in their constructions  . Some of my work is focused on providing background material such as address, occupation and where available salary. An example of this work you will find in my CD entitled 'Residents of NSW'. My CD's have been purchased by family historians and Family History Societies, Local Historical Groups and Public Libraries. See here for listing.
I hope that my records are of use to those family historians who wish to add some foliage to the family tree and move on from the 'womb to tomb' aka known as 'cradle to grave' approach of the mere recording of date of birth, marriage and death approach.
The following is an extract from the introduction to my own family history :- 
'This work attempts to provide a frame of reference for those who wish to research the history of the Callaghan, Smith or Schmidt, McCraven, Fullick, Marshall, Doring, Schaefer, Claydon, Grungleman, Kony or Counts families.   I have endeavored to write the history of my forebears from a social perspective and to determine albeit with mixed success to identify their reasons for leaving homes, family and friends and traveling some 13000 sea miles to an unknown land. Equally I have tried to trace their mobility on arrival either on an individualistic or family basis. It would seem, however, that their mobility was more of a geographical nature rather than economic or social. This is not to conclude that they were not worse or better off, but rather one of relativity. For those who might seek to find men and women of mark as measured by some socio economic determinants I am afraid that to date this has not been the case. Rather it would seem that our ancestors typified those who left their homeland in the 19th century, either of their own volition or otherwise, to seek a new life in a new world…..more
If you are researching for Callaghan you may find this link to an extract from my database 'Residents of NSW Vol 3." of use. It contains the names and details for 263 Callaghans.   link
Also if your name is Callaghan  you might like this:-
© 2006.Reproduction without permission is not appreciated. Whilst most of the data has been sourced from material in the public domain, these formats of the data have not and along with my historical notes are protected by copyright.

Likes
(

1

)
Dislikes
(

0

)